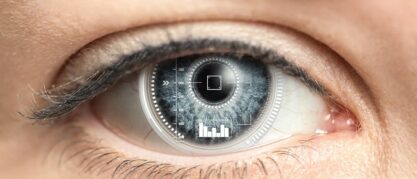 Traditional Cataract Surgery is one the safest and most successful surgical procedures in the world. Dr. Patrick Spencer has been one of Dayton's most experienced and successful cataract surgeons for over 20 years. Dr. Spencer has performed over 30,000 eye surgeries and having this level of expertise is one of the first steps you should consider when it's time to choose a cataract surgeon. Iworks Laser & Vision Center has invested in the most advanced technologies available to give you confidence and assurance that we are committed to having you see your best!
With traditional cataract surgery, the incisions needed to perform surgery are made by Dr. Spencer with custom hand-held instruments. These incisions are so small they do not need sutures to close them. Rest assured-you will not feel pain!
You will be given topical anesthetic drops along with numerous other drops to ensure your comfort and to help with healing. Dr. Spencer's advanced techniques also allow for no I.V. placement. This is a welcomed experience for many who have small veins or are sensitive to needle sticks. To further your comfort you'll will be given an oral medicine to relax you through the experience.
Whether Laser or Traditional Cataract Surgery, think about choosing the latest generation Advanced Technology Multifocal Custom Intraocular Lens (IOL). It will have you seeing your best at both Distance AND Near Vision after surgery!
Cool Facts:
Did you know Dr. Spencer is one of only a few cataract surgeons in the Dayton and surrounding areas that can perform your surgery without having to have an I.V.? This can be critical for those with difficult veins or who are afraid of needles.
Did you know Dr. Spencer performs Cataract Surgery in the convenience and comfort of 6 different outpatient surgery centers and local hospitals in and around the Dayton area? That's right. At Iworks Laser & Vision Center it is our goal to deliver the most technologically advanced equipment and surgical techniques for your eye health. Most cases are done with No I.V…No Needles and takes about 10 minutes!
With our surgical experience and commitment to offer you the best, you will be seeing your best! If you're looking for the most advanced surgeon, equipment and technology for your cataract surgery…
CALL FOR A CONSULTATION…
because it's all about seeing your best!
937-226-7870