It's "the drop that Uplifts"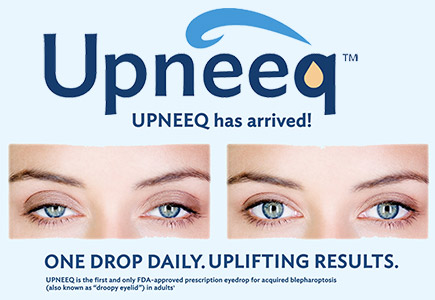 UPNEEQ is a prescription eye drop that can "Lift Your Eyelids" If you feel your eyelids are drooping due to medical conditions or aging, UPNEEQ may be able to help raise your eyelids without the need for surgery! Perhaps it's just an aesthetic issue that makes you feel less than your best. Whatever your reason, we can give you a painless "lifted" look in minutes with UPNEEQ drops. Dr. Spencer can administer the drops in one or both eyes at the time of your visit and evaluate your 'lift" the same day!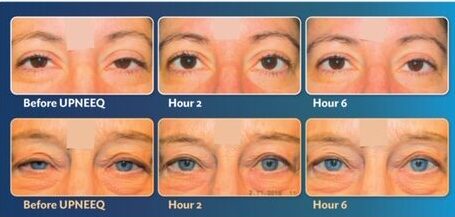 Call (937) 226-7870 to schedule an appointment today!