Online Testimonials
I am so happy that I had my lasik surgery with Dr Spencer and Works. Don't fall for the $250 lasik scam the laser centers advertise. Dr Spencer's price was the best for the best treatment.
Five Stars
I love the service here. This was my first time outside of the military to get my eyes checked. Very respectful and friendly staff. Sorry my stroller was all the way, but I appreciate the service. And I love the pictures, I've never seen the back of my eye before so it was kind of cool and interesting. Looking forward to my next visit.
Five Stars
My multifocal lens implants has made my life so much easier. I was able to give my daughter all of my reading glasses. I can thread a needle without any trouble at all. I recommend Dr. Spencer to everyone who needs their eyes checked.
Five Stars
I want to thank Dr Spencer and his office for saving my eyesight. I was diagnosed with glaucoma and cataracts 5 yrs ago and despite several other doctors attempts to stop the glaucoma, my loss of vision continued. I felt hopeless and depressed until I met Dr. Spencer. He had the latest technology and is performing procedures my other doctors hadn't even heard of. I trusted him and now my vision is doing so much better. I highly recommend him and his office. D.S.
Thanks
Really enjoyed the vision seminar at the Dragons game. Very informative.
Sports Seminar
Amazing results immediately. He is awesome. Couldn't ask for better results!
Cataract Surgery
I just recently became a patient of Dr.Spencer's and since day 11 have fell in love with the staff hospitality and professionalism. Dr Spencer shows his patients that he genuinely care about his patients. He knows how to explain everything to me that I need to know about my eyes. Dr spencer just performed surgery on my right eye and the surgery was a success. I highly recommend everyone in the city to have him as a eye Doctor. Thank you Dr. Spencer
Five Stars
---
In-Office Testimonials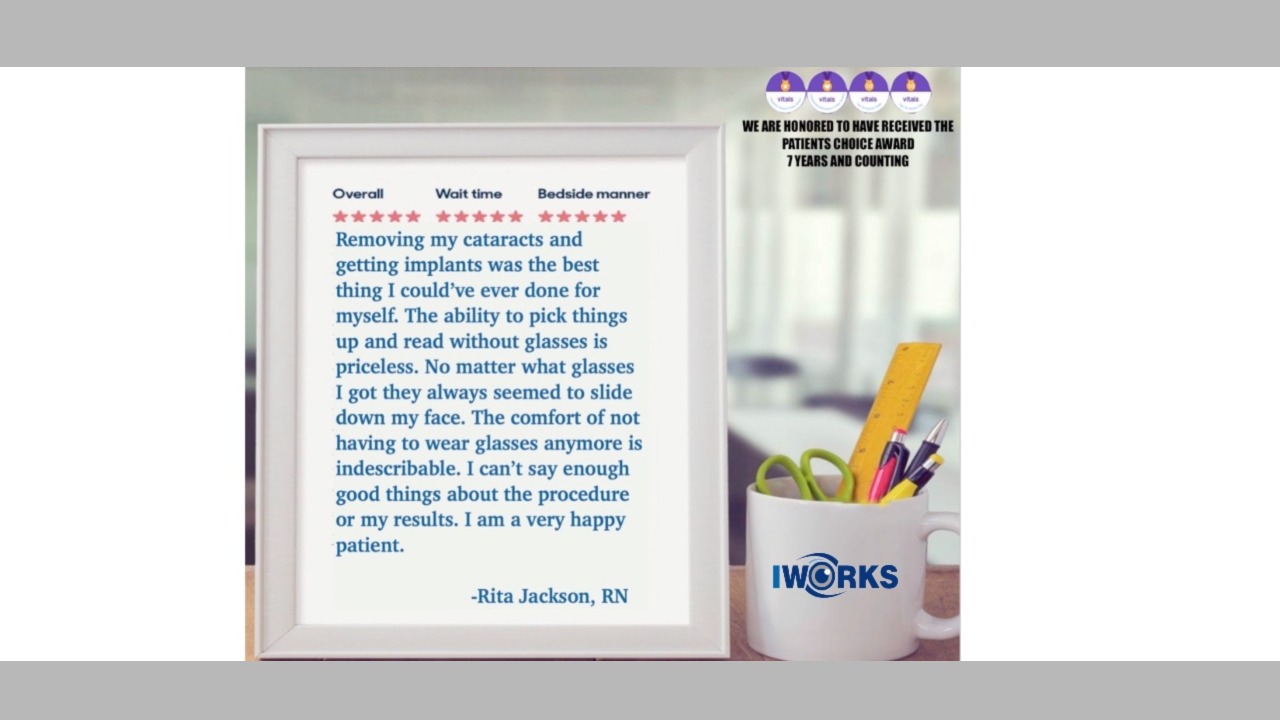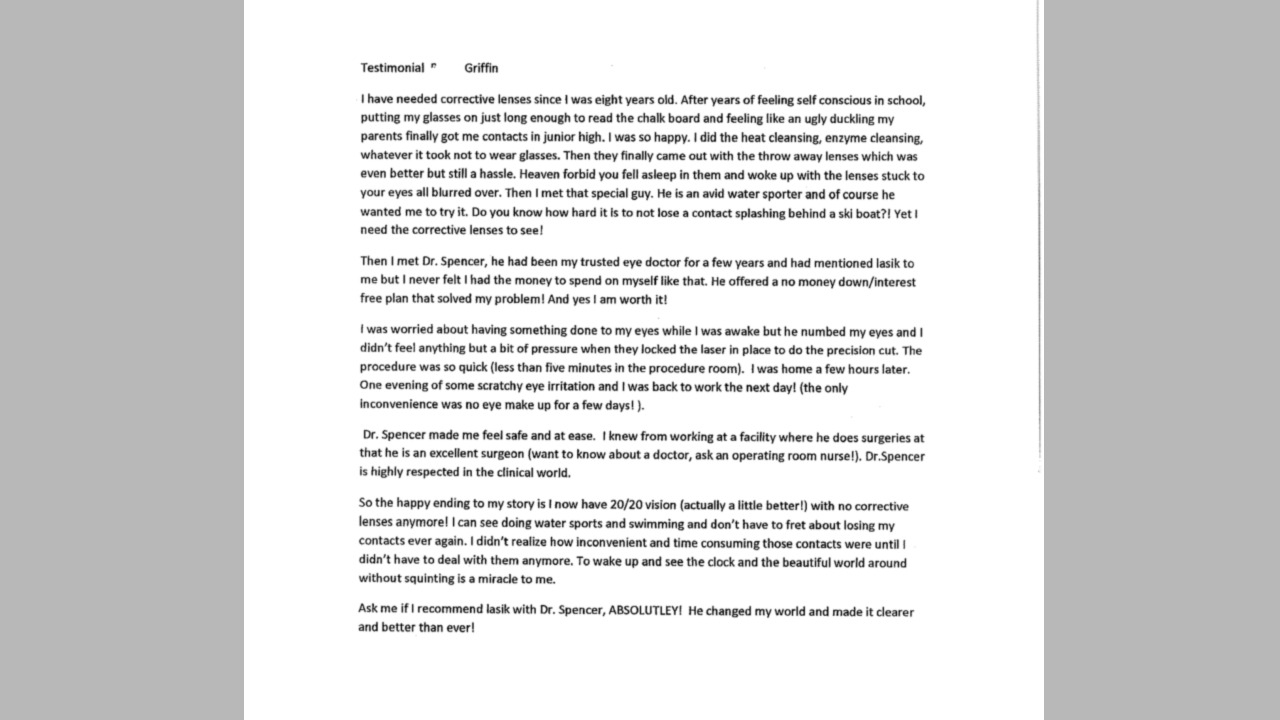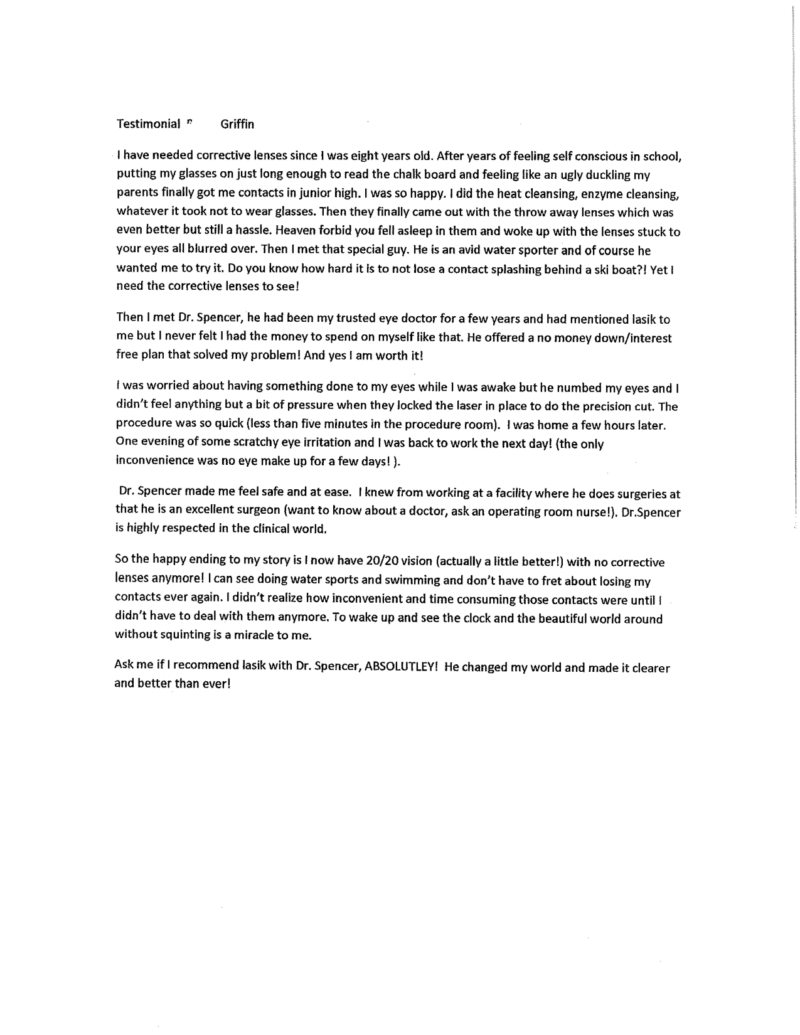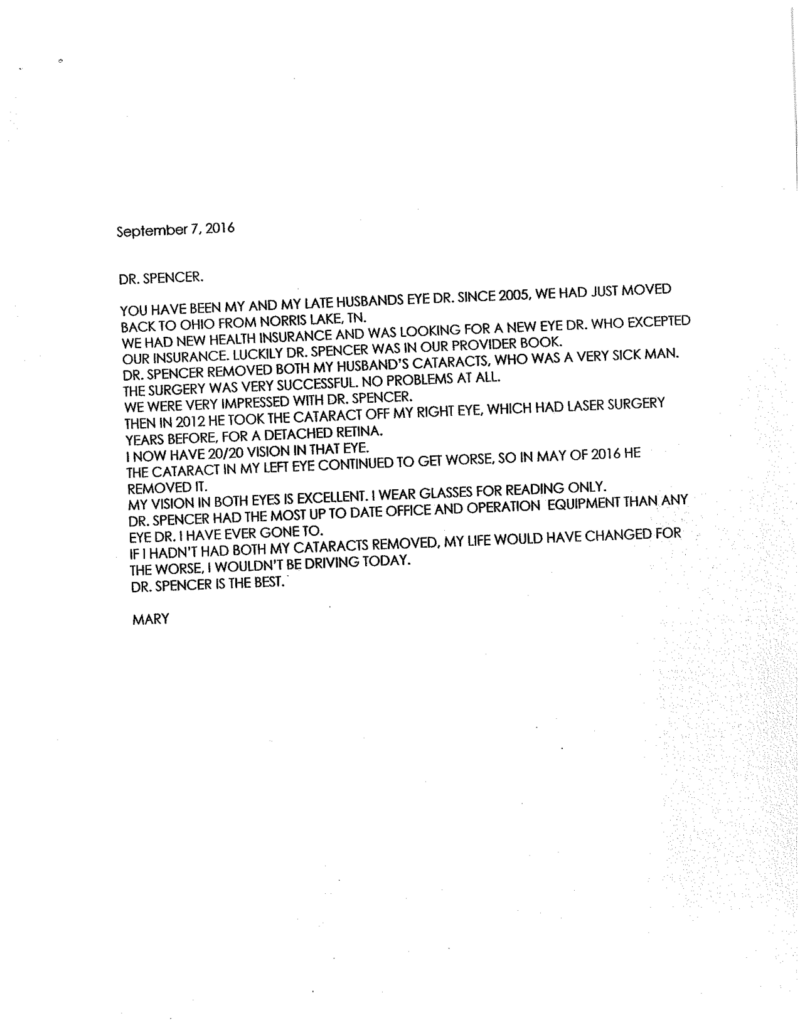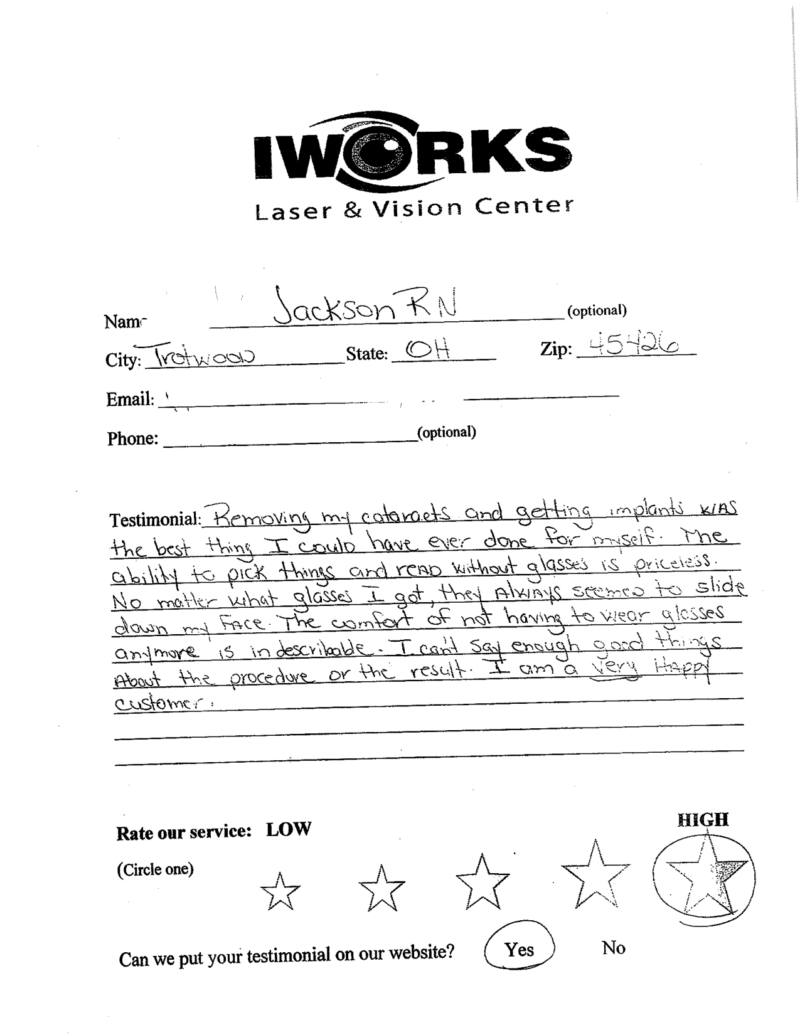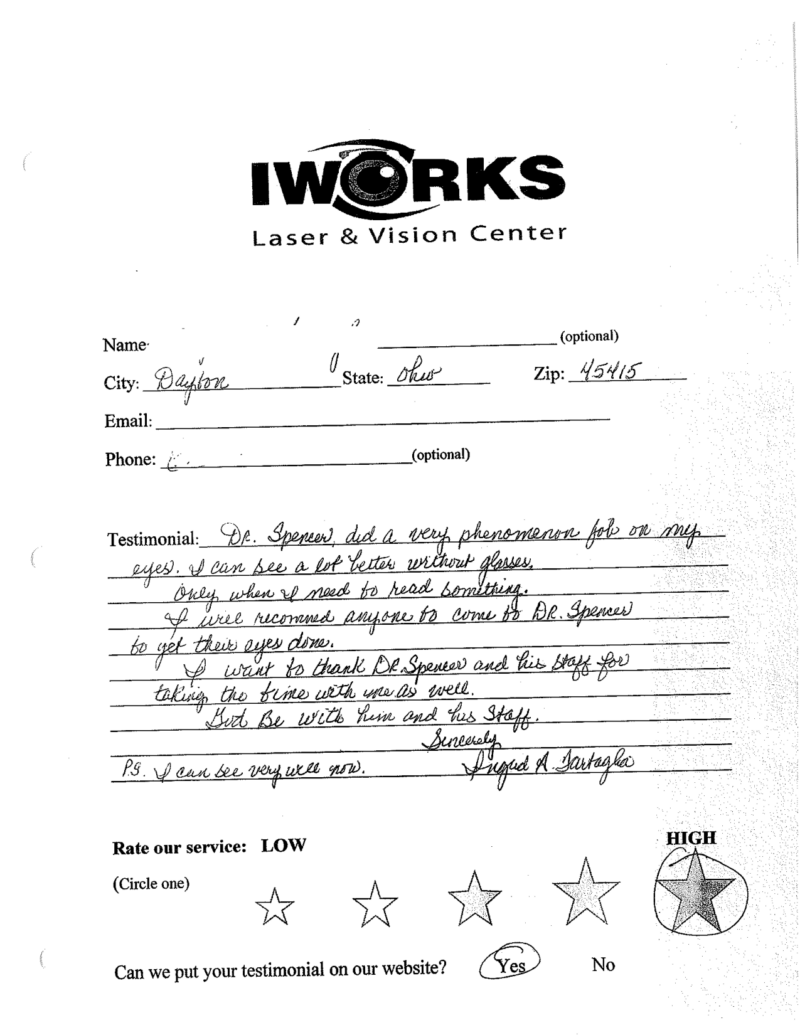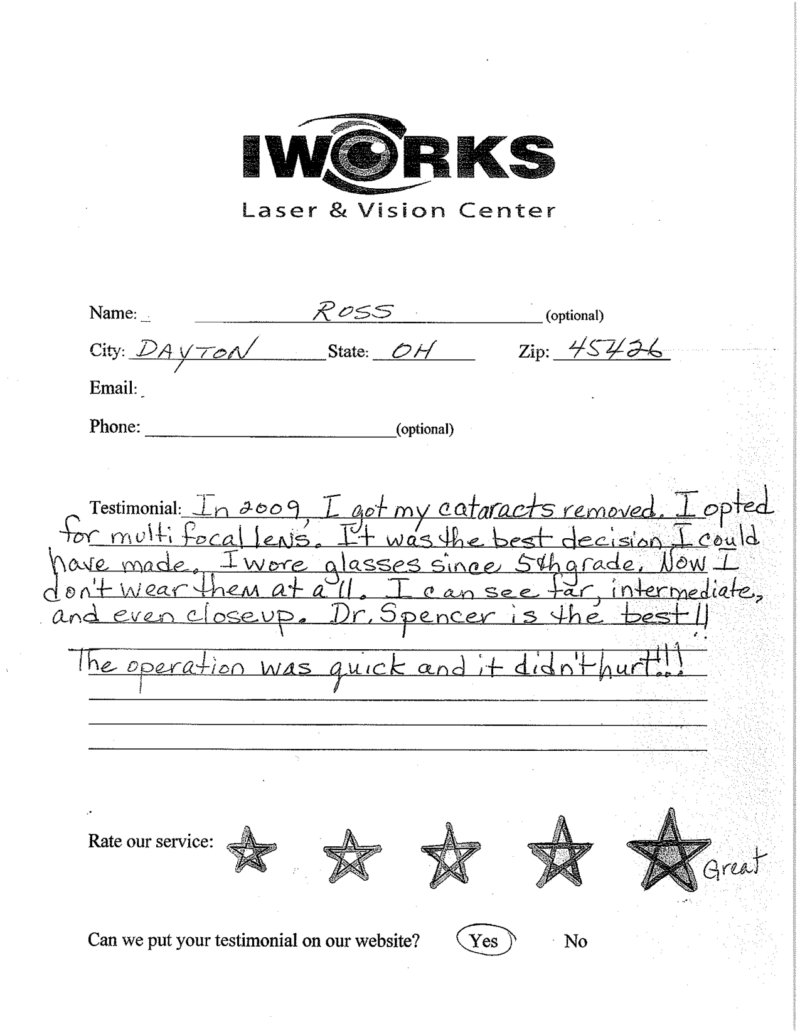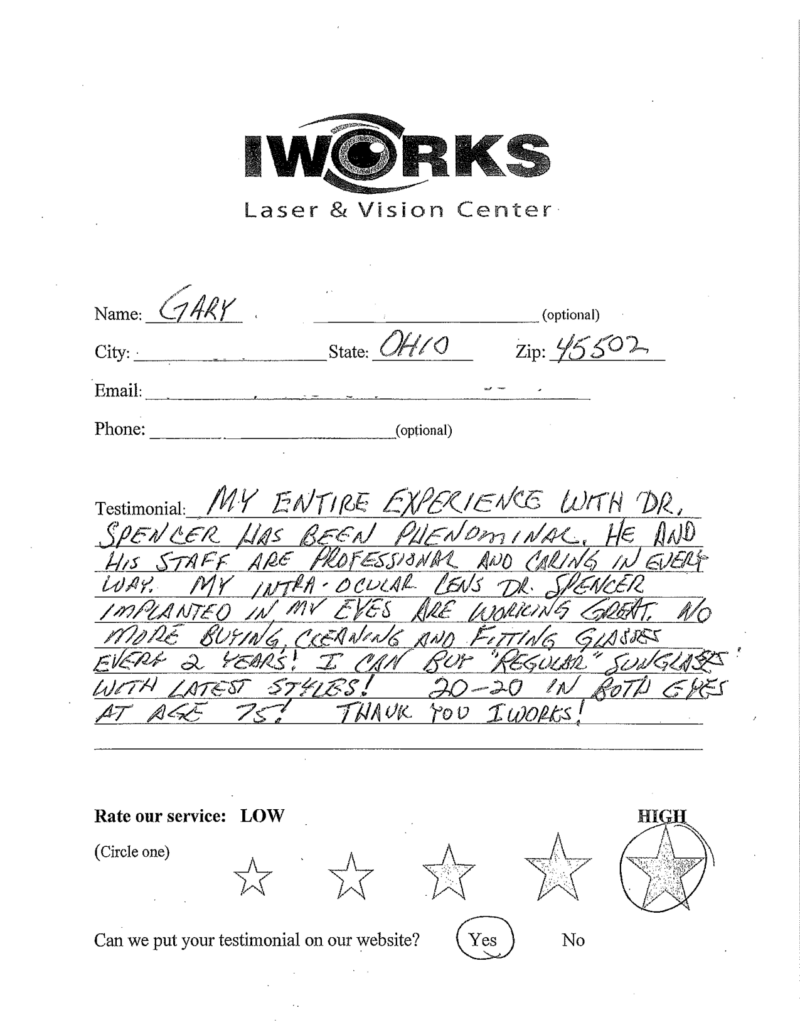 ---
Click the image below to leave your Google review